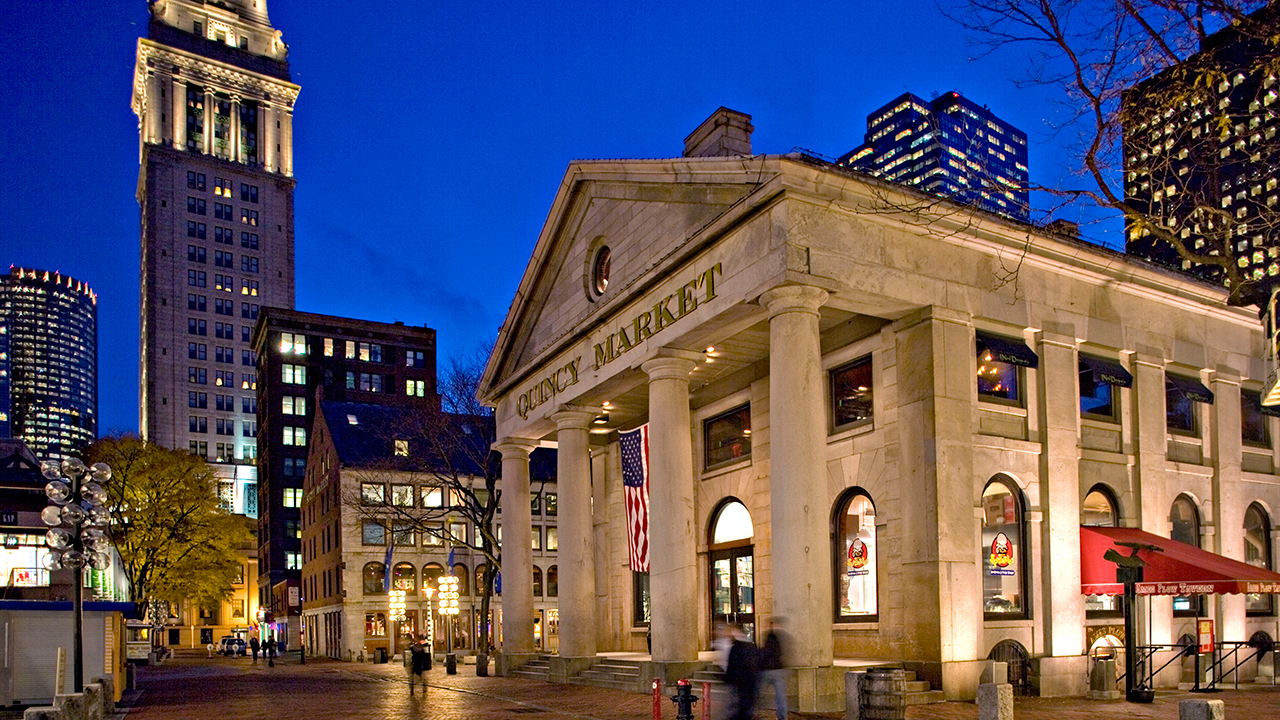 Two iconic and historic landmarks just a short walking distance from the marina, Faneuil Hall and Quincy Market are popular tourist attractions. Faneuil Hall was built in 1742 and was the site of many famous speeches and debates during the American Revolution and is now a popular tourist attraction and event venue.
Quincy Market is located adjacent to Faneuil Hall and was built in 1826 as an indoor market. Today, it houses over 100 restaurants and shops, making it a popular destination for locals and tourists alike. The market also features street performers and live music, creating a lively and vibrant atmosphere.
Together, Faneuil Hall and Quincy Market form a bustling hub of activity in downtown Boston, offering a unique blend of history, culture, and modern commerce. Whether you're looking for a bite to eat, some souvenirs, or a glimpse into the city's past, these two landmarks are a must-visit destination.